Step 4: Dashboard and Navigation
Customize your Dashboard
Customize your Dashboard
The Dashboard is your Infoplus home page. It provides access to tabs containing groups of Applications (i.e., Account Management, Warehouse Operations), your Alerts, Favorite Applications, Favorite Records, Favorite Smart Filters, Metrics, and recently-used Tags.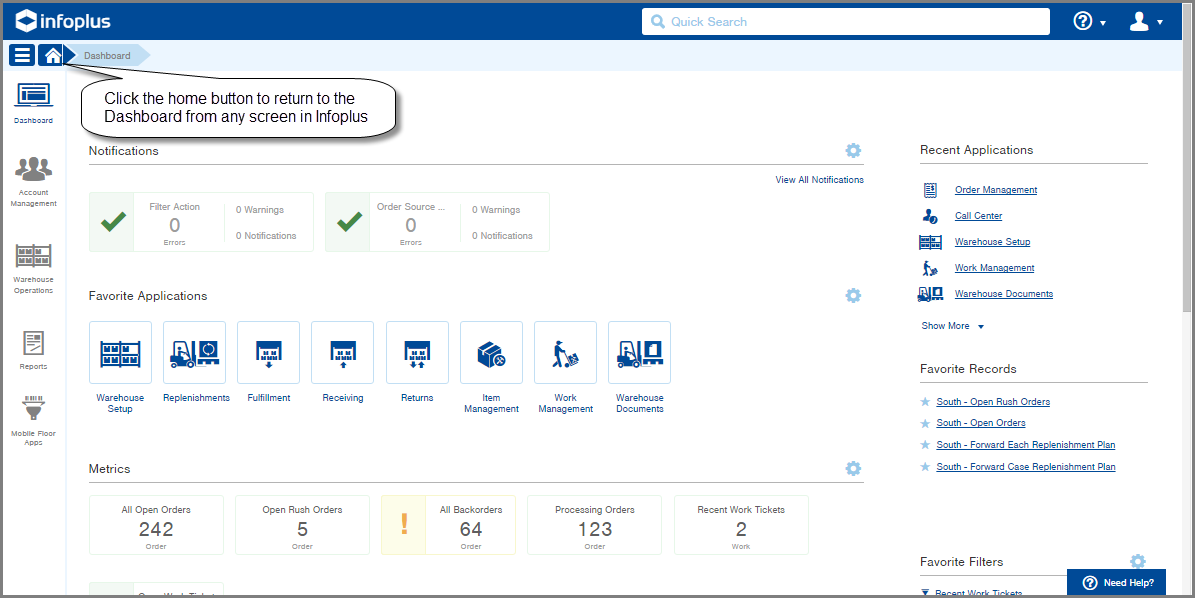 You cannot customize which sections display on your dashboard, but you can customize what displays in each section. Click on a section's gear icon (
) to modify the section.
For more information on areas of the Dashboard, select from these links: