How to use and take advantage of the Infoplus Knowledge Base and Support Ticket Submission Process.
Infoplus Knowledge Base
We updated the Knowledge Base colors and format to better serve you as you search for answers to your questions. There are a few noteworthy changes here:
Enhanced structure and organization of the articles
Every article is still available and has the same content, but they might live in a new location. For example, in our old Knowledge Base, articles on Shipping and Fulfillment had their own section. Now, those same articles are housed in our Getting Started tab, under Step 12: Order Fulfillment/Picking and Step 13: Packing and Shipping.
The Getting Started section will house the majority of our basic-use articles. They are organized in the same way we teach new users Infoplus and are designed to lead you through the foundational aspects of using the application.
You will also see 7 other sections in addition to Getting Started, including:
If you are looking for developer, scripting, API, EDI, or other advanced user documentation, Modules and Features will be your one-stop-shop.
We are going to continue to work to improve our Knowledge Base so it is more robust, easy to navigate, and clear so you can quickly and easily find answers to your questions.
Please note the URL for all Knowledge Base article has changed. All old article URLs will automatically re-direct to the same article in the new Knowledge Base.
You will notice there is no link to the forum. We decided the previous structure was not serving our clients well and needed to be re-considered. All your existing comments and recommendations are still stored internally and will be considered for future updates and development.
Also, you can submit requests for updates via our new ticket submission form.
New Ticket Submission Form
Our Support process for submitting tickets has changed a bit as well. The form lives in a new place and you do not need to log in to submit a ticket. The actual content of the form and the information Support requests from Infoplus users have changed as well. Let's dig into what exactly is different.
The ticket submission form lives in a new place
There are two ways you can access the ticket submission form, but they both take you to the same place:
1. Via the Green Question Mark when you are logged into Infoplus


2. Via the Knowledge Base homepage > Connect to Support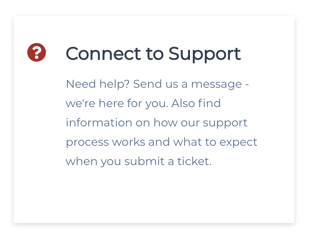 Both of these options will lead you to this form: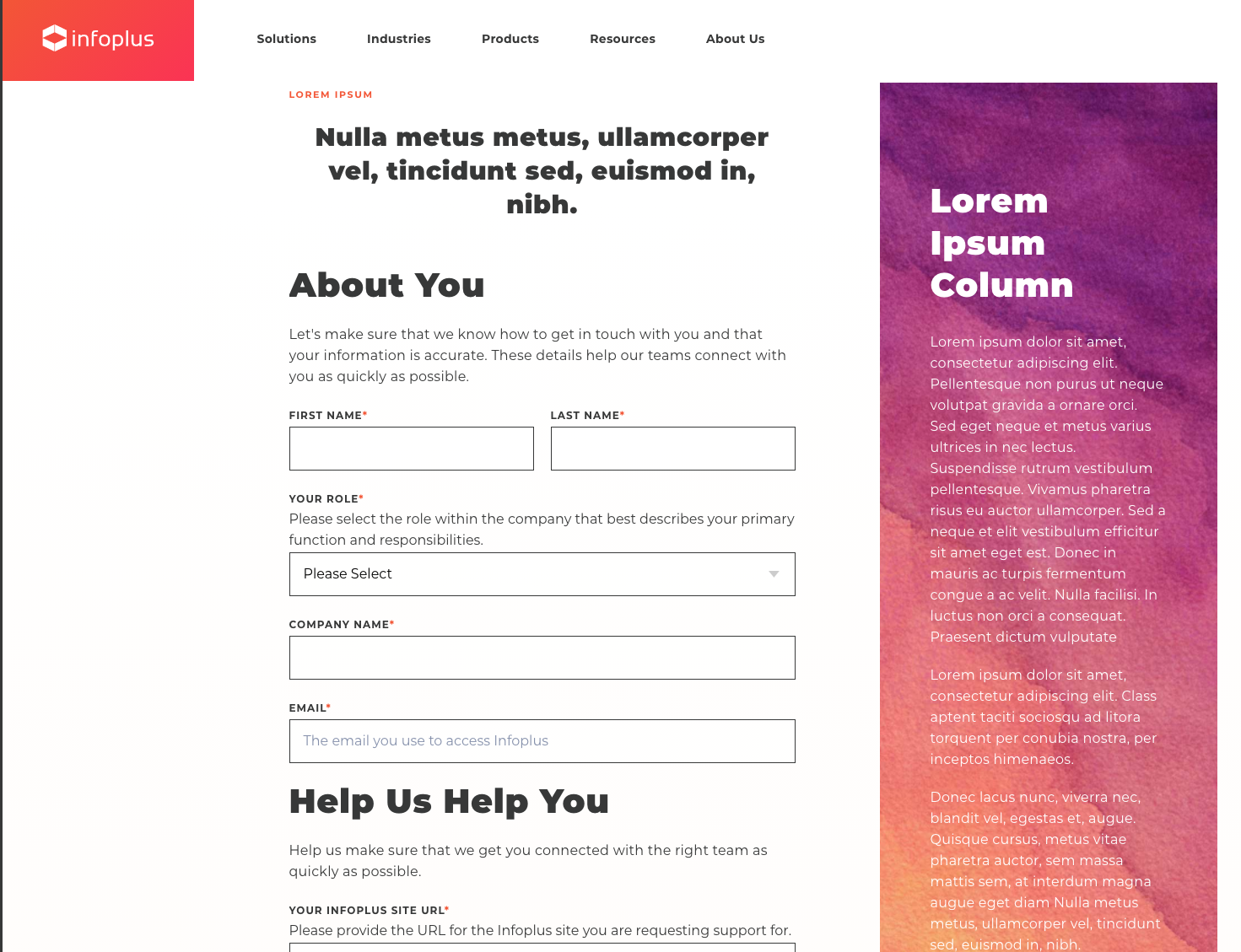 Information requested from Support has changed
The form itself not only lives in a new place, but the information Support is requesting is updated to better serve you as an Infoplus user. We have provided a few more options so Support can understand your issue as quickly as possible and get you a solution.
The About You section will automatically populate with your information after you enter it in once, saving you time.
Some tips for submitting support tickets:
Use the same email you use to log in to Infoplus - because Support is no longer gatekept, we assess who has access to support based on your email
Provide as much detail and information about your request as possible in the form - this will help Support get a solution to you without needing to follow-up
The form you see above is the only way to submit a support ticket


What to expect after you submit a ticket
After you submit a ticket via the form, we will make sure we recognize your email as an active client on our end and send you an email letting you know we received your request.
After you receive the email above, we will determine which support pipeline your requests needs to be in, and then send you a more detailed email with information on your ticket number, which pipeline it is in, when to expect a response, and some helpful Knowledge Base articles to look into related to your request.
When a Support Agent marks a ticket as resolved, you will receive an email confirming the ticket status. Users can reply directly to this email (shown below) within two business days of receiving it if they would like further communication on the specific issue addressed in the related ticket.
Two business days after receiving the "Ticket Resolved" email, if there is no user reply, the ticket will be permanently closed.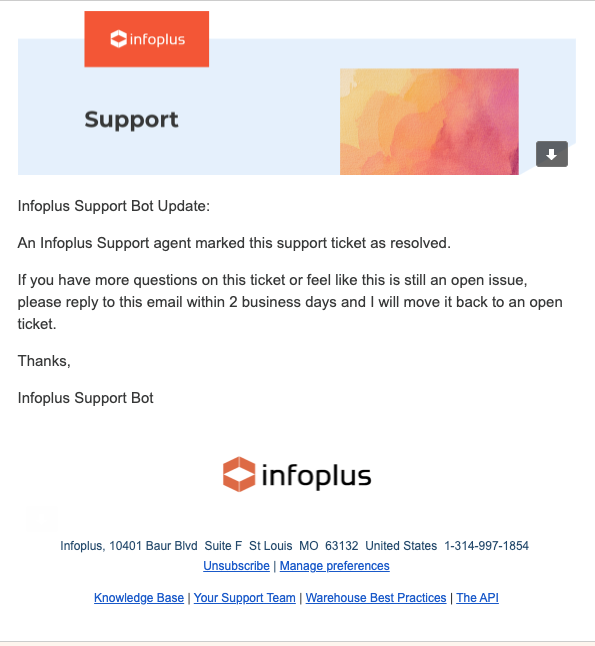 Another update to our Support process is a Daily Digest email from your friendly Infoplus Support Bot. You will receive this email if you have any open tickets or if you have any tickets closed within the last 3 business days.
The email will give you an overview of what tickets you currently have in the Support Queue, what their status is, what pipeline is, and a link to the ticket.