On the warehouse set-up app in Infoplus, you can access tables, processes, and reports. See what's available in each section.
To access "Warehouse Setup" tables, processes, and reports, click the Warehouse Operations tab and then click the Warehouse Setup App.
Tables contain your company's data.
Processes are the actions you can take on data.
Reports allow you to download content based on data, generating PDF or Excel files.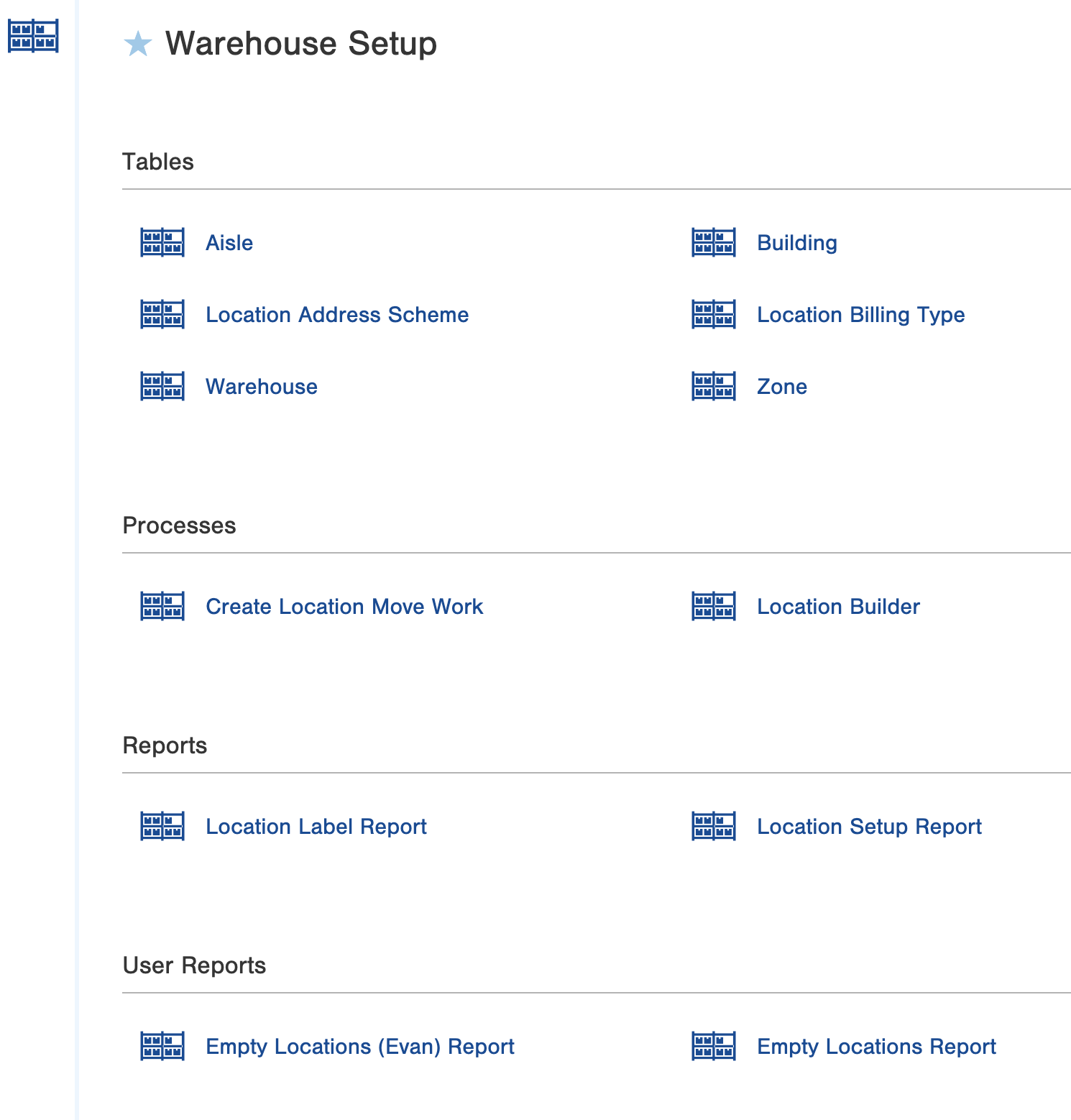 Here is a description of each "Warehouse Setup" table, process and report.
Tables
Processes
Reports
Location Label Report
This report provides a downloadable PDF file of labels for the selected locations. See Create Location Labels.