Ways to Get Help
Ways to Get Help
You can get help 24/7 with the Infoplus Support Site. There is also help built into the Infoplus application.
Some Tools to Get You Started:
1. Any field name or column header in Infoplus offers a small tooltip popup, such as the one shown below: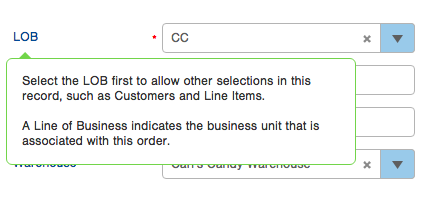 2. Bookmark the Knowledge Base home page.
You're reading an article on the Knowledge Base right now. It's a library of how-to articles and videos that provide everything you need to learn about using Infoplus. Bookmark the home page, and you'll have handy access.
3. Or simply use the Infoplus Support Site at support.infopluscommerce.com
Create and Submit a Support Ticket:
Infoplus lets you submit a Support Ticket within the Infoplus Support Site that properly prioritizes your request. It's backed by a team of Support Specialists ready to give you prompt service. Learn How to Contact Us.